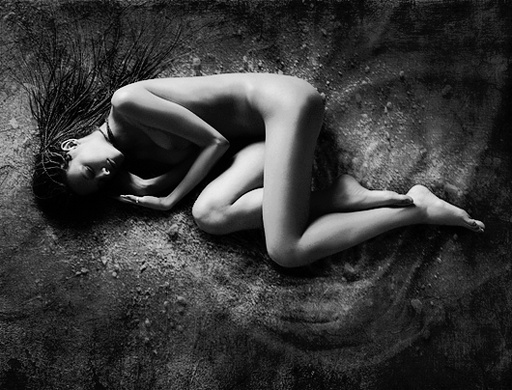 Het onderscheid in mijn fotografisch werk ligt in het minitieus plannen en uitvoeren van de prints. Sommige tentoongestelde werken zijn te koop : Analoge opnames die dienen worden te vergroot tot +1m3, worden met de hand afgedrukt door Vintage One (München) op verschillende soorten papier, kleinere formaten worden door mezelf afgedrukt op Ilford of Kentmere Fineprint, beide hoge kwaliteits bariet papier. (bijkomend wordt er gebruik gemaakt van een Heiland splitgrade om het contrast van het negatief te meten).
Digitale opnames worden afgedrukt middels een EPSON R2400 of PRO9800 op Tetenal Fine Art of Moab Kokopelli papier of een ander archivel papier. Daarnaast wordt ook gebruik gemaakt van een Durst Lamda printer.
Uiteraard, dit nadat de RAW bestanden middels Phase One's Capture One of Hasselblad's Phocus software bewerkt zijn.
------------------------------
My photographic work is distinguished by meticulous attention to planning and executing the prints. Some photographs displayed are for sale : Analogue shots, tot be enlarged to +1m3 are handprinted as fine art by Vintage One (Münnich), on different kind of papers, smaller sizes are handprinted by the artist himself on Ilford or Kentmere Fineprint, both high Q Baryta papers. (On top of that, a Heiland splitgrade is used to measure the contrast of the negative) Digital shots are outputted by a Epson R2400 or PRO9800 on Tetenal Fine Art or Moab Kokopelli paper, or another archival paper. Besides this, a Durst Lamba printer is also used.
Of course, this after the RAW files have been processed through Phase One's CaptureOne or Hasselblad's Phocus software